The Sol Vita Hotel Naha has Wi-Fi installed in all of the guest rooms and provides a free internet corner (with printing) as well as a breakfast service.
We have a convenience store inside of our establishment that comes in handy when you need to buy something quickly and we provide full-sized facilities to guests so they can have a pleasant stay at our hotel.
We have a front desk area that is brimming with high-class and a meticulously chosen interior as well as hotel staff that will welcome you with a smile.
If you are having any trouble, please inquire with the front desk.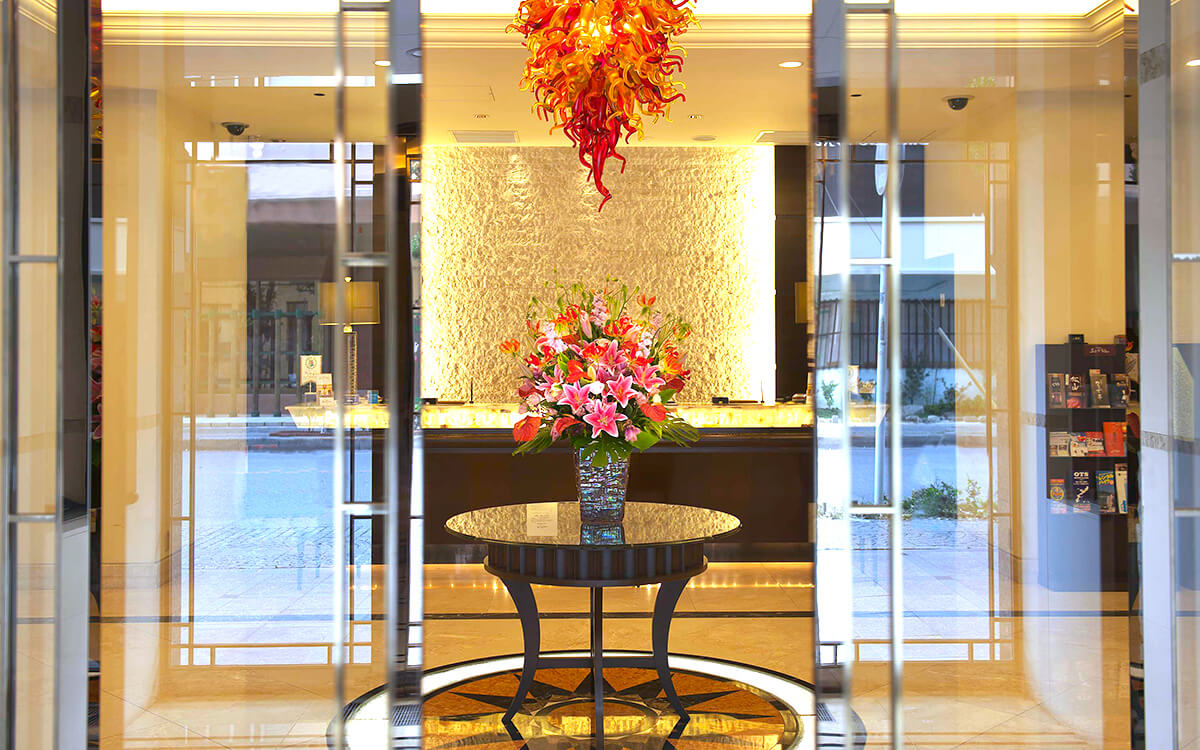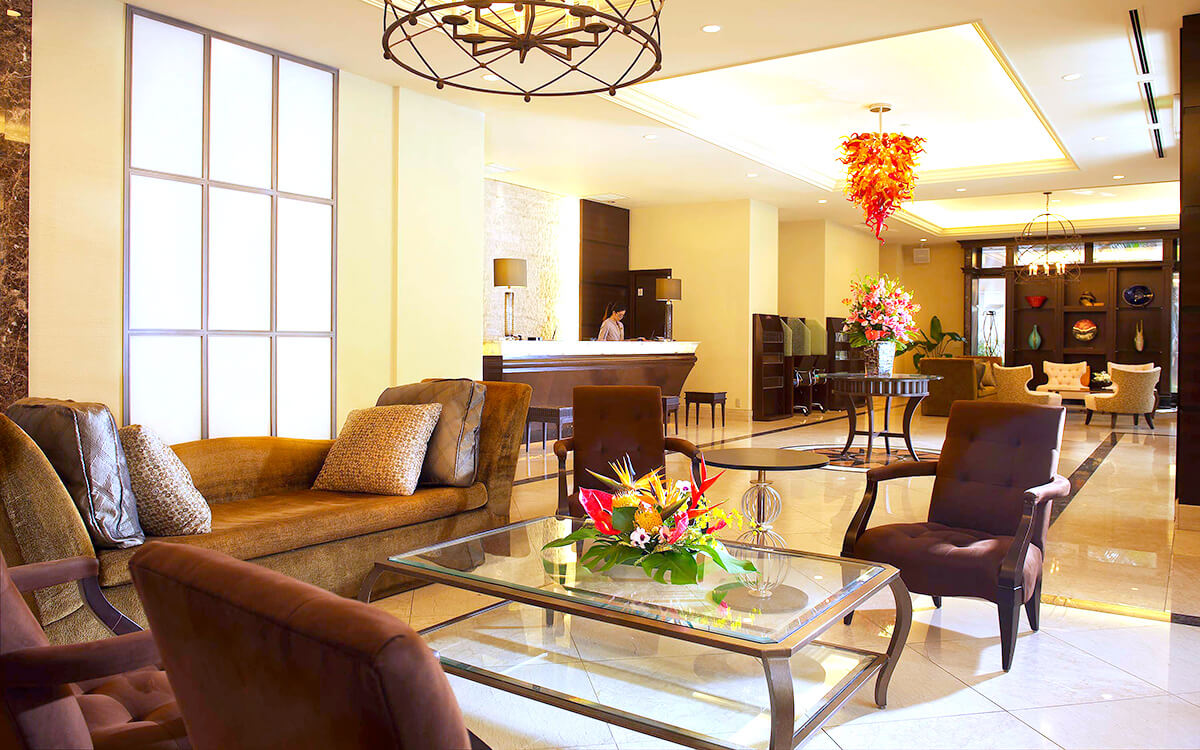 We offer breakfast at the restaurant on the first floor to guests staying at our hotel.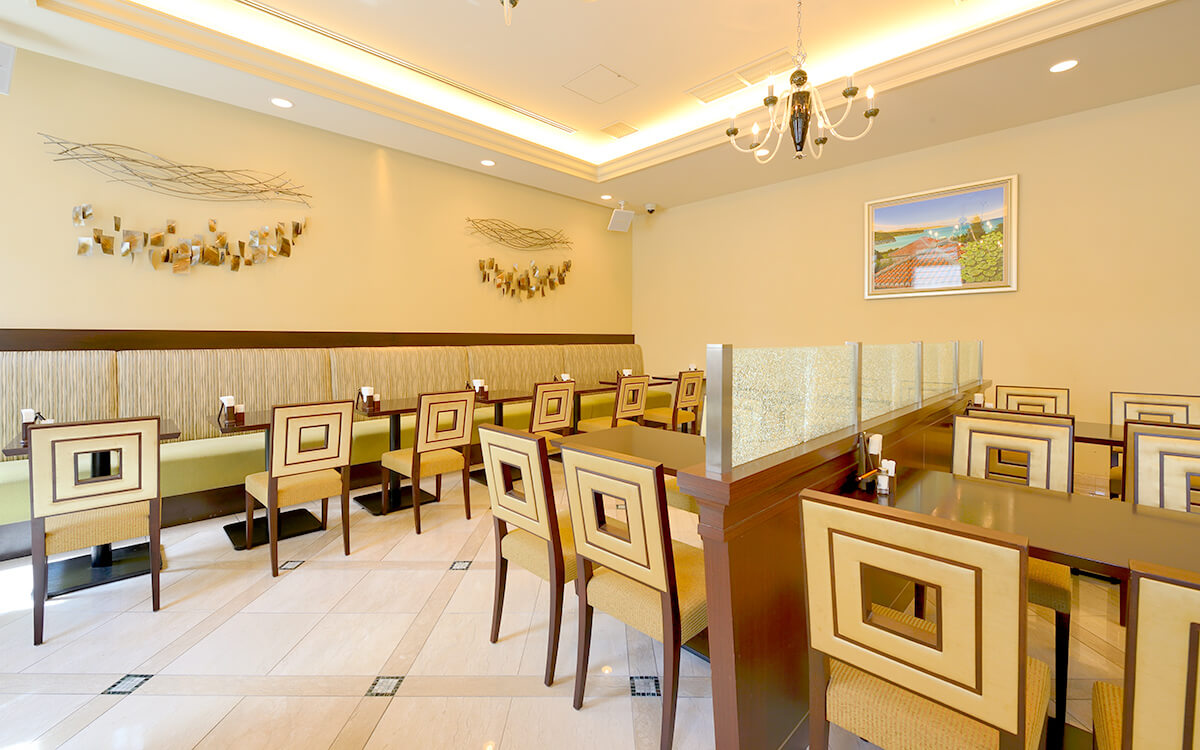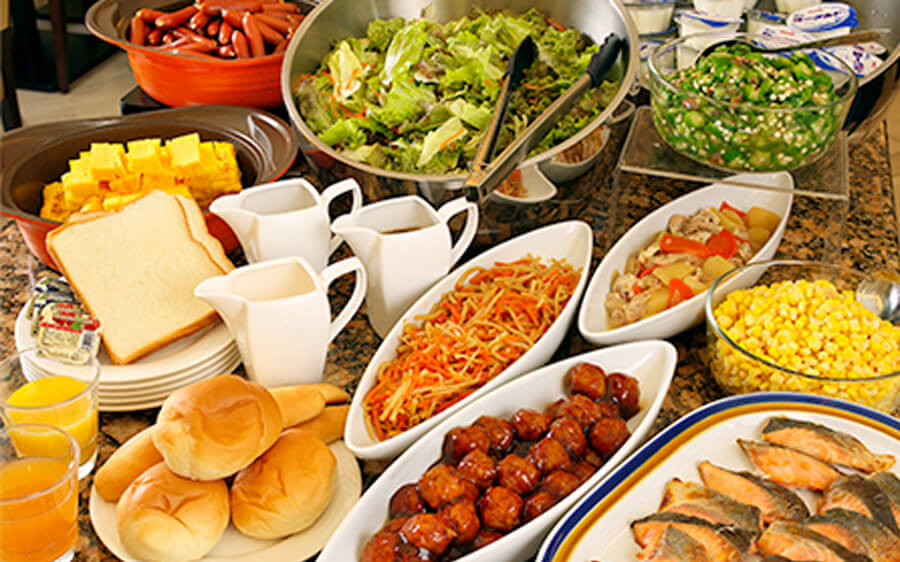 Food Menu (changes daily)
Okinawa Soba (with cartilage soki)・ Okinawa Taco Rice
Grilled Fish of the Day・Two Side Dishes・Japanese Rolled Omelet・Natto・Pickled Vegetables・Miso Soup・Rice・Sausages・Salad・Yogurt・Two types of cereal・All kinds of bread, etc.
Drink Menu
Coffee・Café Au Lait・Cappuccino・Milk・Black Tea・Green Tea・Orange Juice/Different juices daily
*We also provide to go cups.
Hours
AM 7:00 〜 AM 9:30
Prices
¥1,000 per person
First floor internet corner
We have two computers available for internet browsing that are free of charge.
Please use them for looking up tourism-related things and for business matters.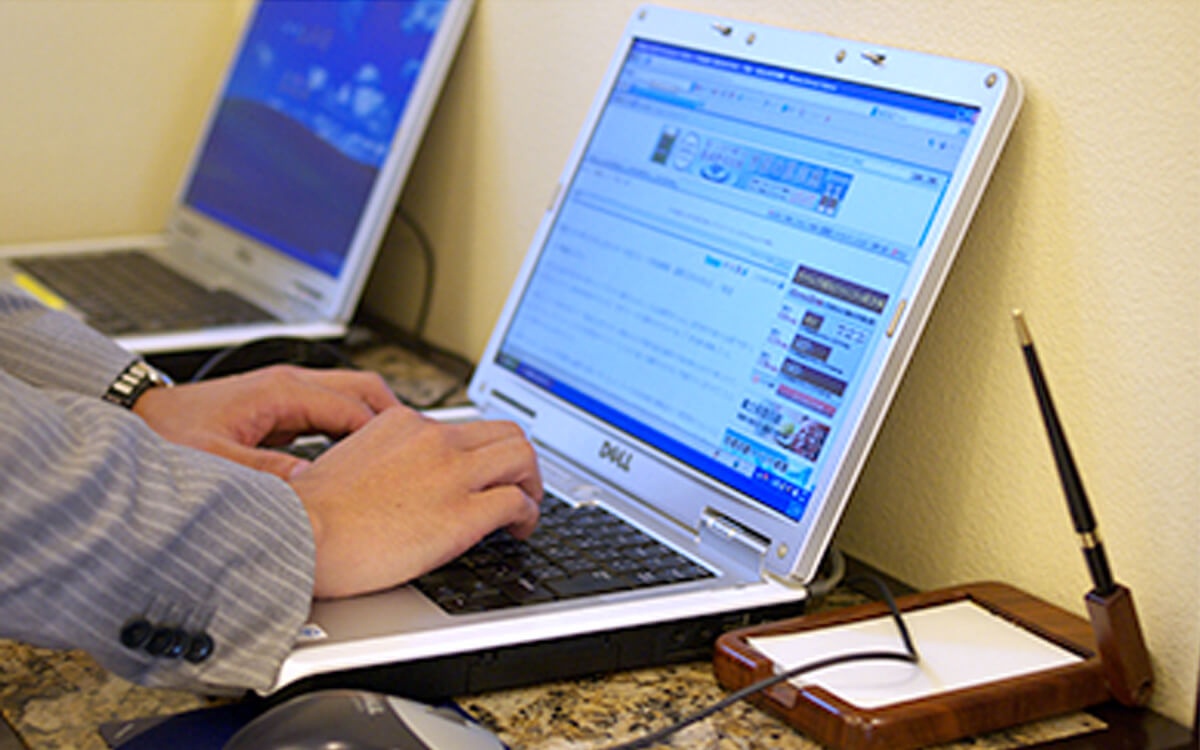 There is an in-hotel convenience store on the first floor
The first floor has an in-hotel Family Mart- a convenience store that is useful for going shopping early in the morning and late at night.
Not only is it convenient for shopping, but it is also useful for things like: faxing, copying, and express home delivery.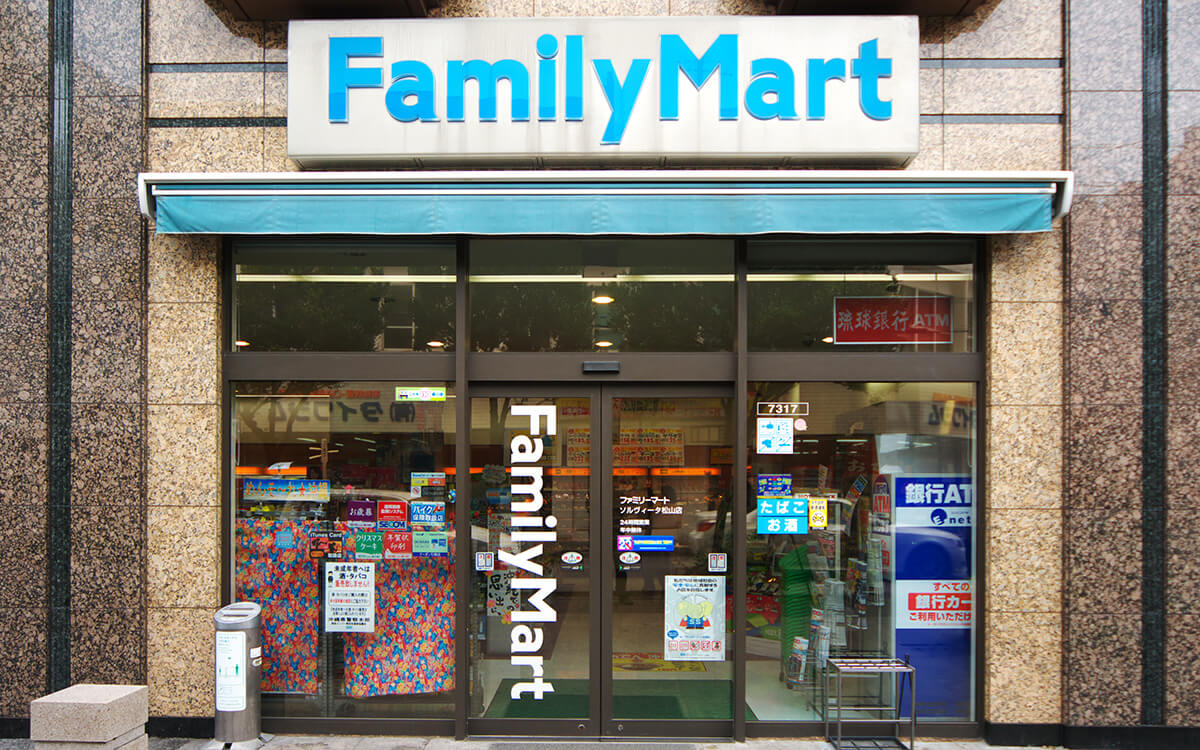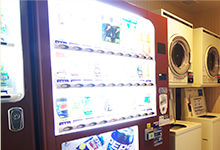 Soft Drinks (1F/3F/5F)
Beer (3F/5F)
Tobacco (1F)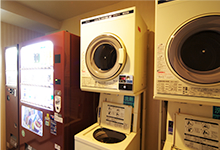 3F/5F
Washer: ¥200 (x 1)
Dryer: ¥100 (30 min.)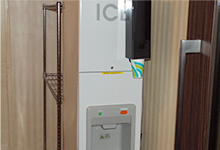 3F/5F(Free)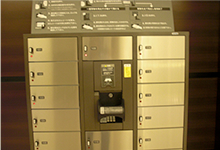 1F (Free)
Reception Hours
0:00〜24:00(24 hours)
Check-in
Check-out
Check-in PM3:00
Check-out AM10:00
Reception for home deliveries
We take orders 24 hours a day.
[Handling] 1. You Pack (Japan Post's parcel delivery service) 2. Kuroneko Yamato 3. Sagawa Express
*Cardboard boxes are free of charge only with You Pack. For other inquiries, please go to the front desk.
Handling of delivered items
Please use the following address when receiving packages:
Sol Vita Hotel Naha 02-17-17 Matsuyama, Naha-shi, Okinawa Prefecture 900-0032


*Fill in your name. Please enter the dates you are scheduled to stay at the hotel in the account column as well.
*Please inquire with the delivery company you will be using for the number of days it will take for your package to arrive.
*Please hold onto the packing slip and present it when you are picking up your package.

Keep your package
We will look after your package for some time before you check in and also after you check out.
Cleaning Reception
If you go to the reception desk by 9:30 a.m. you can pick up your clothes at the reception desk the same day after 7 p.m. or later.Costs a fee)
Massage Reception
Reception opening time: 8 p.m. Reception closing time: 1 a.m.
Fee: 40 min. – ¥4,000 and above
Please place your order at reception before the closing time.
Arrange taxi/rent a car
We can arrange things like: taxis, preparations for car rental agencies, ordinary taxis, tourism taxis, and rental cars.
Copy/Fax
Fees: black-and-white copies are ¥10 per sheet – faxes are ¥30 per transmission
*The fax and copy machines can both use paper up to size A4.
Ladies' Sets- only for women
*We offer cotton sets, skin care sets, and bath powder sets for free.
Map of the Naha city vicinity and Kokusai Street
We provide detailed maps with information about restaurants and souvenir shops, etc.
Card companies we handle
VISA, JCB, American Express, Diner's Club, DC, NICOS, UFJ Card, Master Card
*We can also use "Edy" electronic money
*We cannot use debit cards.
Items that can be borrowed:
Humidifiers, desk lamps, irons, cell phone and smart phone chargers, and bed guards for children.